ABOUT MODERN SMILE DENTAL

Modern Smile Dental is your partner for oral health. We offer comprehensive general and preventative dentistry treatments. It is very important to have good oral hygiene habits not just for the great smile you will have, but to help maintain your entire health. Having healthy teeth will help you speak and eat properly. Infections and bacteria on your teeth and gums can cause illness other then tooth decay. We recommend brushing and flossing regularly along with regular dental check-ups. You deserve to be in charge of your own dental health, and with education regarding all your treatment options, you'll be confident in choosing the right procedures for your specific goals and needs. Comprehensive dental care begins with preventive cleanings and checkups and doesn't end until you are completely satisfied with your smile.We recommend a dental cleaning (prophylaxis) every six months to remove dental plaque and stains you are unable to remove yourself, as well as to check for signs of tooth decay. Considering that oral health is linked to overall health, preventive dentistry is important to your overall well being.We believe that your visit to our practice should be a pleasant and relaxed experience, all of our services are delivered using state-of-the-art equipment with your comfort in mind.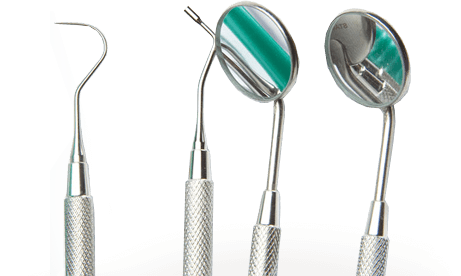 Dr. Michelle Janbakhsh received her B.S. in Microbiology and her M.S. in Molecular Biology. She worked at NIH and other biotechnology companies as a research scientist. While she was attending graduate school at University of Maryland, she was a patient of Dr. Mcclure in his holistic dental practice in Dental Group and was introduced to Holistic Dentistry by him. Several years later, due to her interest in science and art and her passion in holistic approach , she chose to attend dental school. Dr. Janbakhsh received her dental degree from Howard University School of Dentistry in Washington, DC in 2001. She then completed an Advanced General Dentistry residency at the University of Maryland School of Dentistry. Dr. Janbakhsh believes that learning is a lifelong process therefore continuing education in cutting edge dentistry is an important part of her life. She has completed hundreds of hours with several Dental institutes such as Las Vegas Institute (LVI) for Advanced Dental Studies, United States Dental Institute, HDA, IAOMT, Invisalign and many other continuing education institutions. Her special interests are children and adults orthodontics, cosmetic dentistry, neuromuscular dentistry, orthopedics and Invisalign. Due to her holistic approach, she uses safe and biocompatible materials and treats the whole body. She has been awarded the American Top Dentist Award consistently since 2008 by the Consumer Research Council of America.